THE BEST TOOLS
FOR UTILITY WORKERS,


LINEMEN AND WOMEN
Hooks, belts, climbers, and hard hats … Line workers have many tools to do their jobs and keep them safe while working.
But most are going without the one tool they really need, making their jobs harder and wasting time and money.
THE ONE PIECE OF EQUIPMENT LINEMEN SHOULDN'T DO WITHOUT
Keeps workers healthy and safe
Proprietary mix defeats both odor & bacteria
Turns waste into gel in seconds
Throw away in any trash bin
WHEN THOUSANDS ARE WITHOUT POWER, TIME IS OF THE ESSENCE!

Every minute counts when workers are hustling to restore power outages.
Having to spend time descending a pole, traveling to a restroom, or "making use of your surroundings" can waste precious minutes (and hours). Using Brief Relief eliminates the waste (pun intended) and could save your team money as well.
THESE BUSINESSES LOVE DOING THEIR BUSINESS ANYWHERE
… and trust Brief Relief with their bare necessities.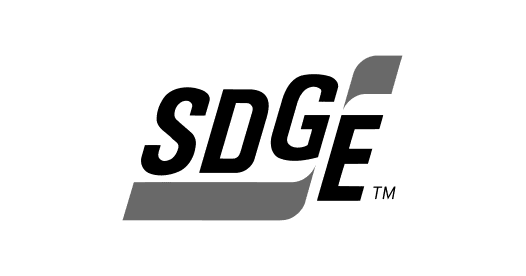 PORTA-POTTY RENTALS ARE GROSS!

… and they're not always located where your workers need them most (like up in the air).
Brief Relief provides a sanitary (and less odorous) alternative to Porta-Potties and chemical toilets.
And you know one thing most outdoor toilets don't have? Toilet paper.
Every Brief Relief solid waste bag comes with toilet paper and is designed for use by both men and women.
Workers in America's Most Challenging and Dangerous Jobs Love Using Brief Relief
"It would be a very practical idea to have a supply of your product on hand at the various Postal facilities. This would be especially important during emergency situations as we have experienced in the Northridge earthquake."
"Your Brief Relief and other similar products appear to be excellent alternatives when faced with situations where restrooms or portable facilities are not available. I would recommend the use of Brief Relief as an alternative or for emergency situations."
SOME LIGHT BATHROOM READING… 
Read up on some important topics
How Utilities Companies Can Avoid PR Disasters
Luckily, avoiding PR disasters isn't a pipe dream. It just requires being proactive before sh!t hits the fan. 
Here's how.
Why Telecom Workers Need Portable Toilets on the Job
Those who pack portable toilets on the job are actually doing their employers (and the environment) a favor? 
Here's why.
Why Electric Utility Workers Should Always Keep Portable Waste Bags Handy
There's a sanitary solution that gives hardworking electric utility workers a bathroom within reach no matter where they are located.